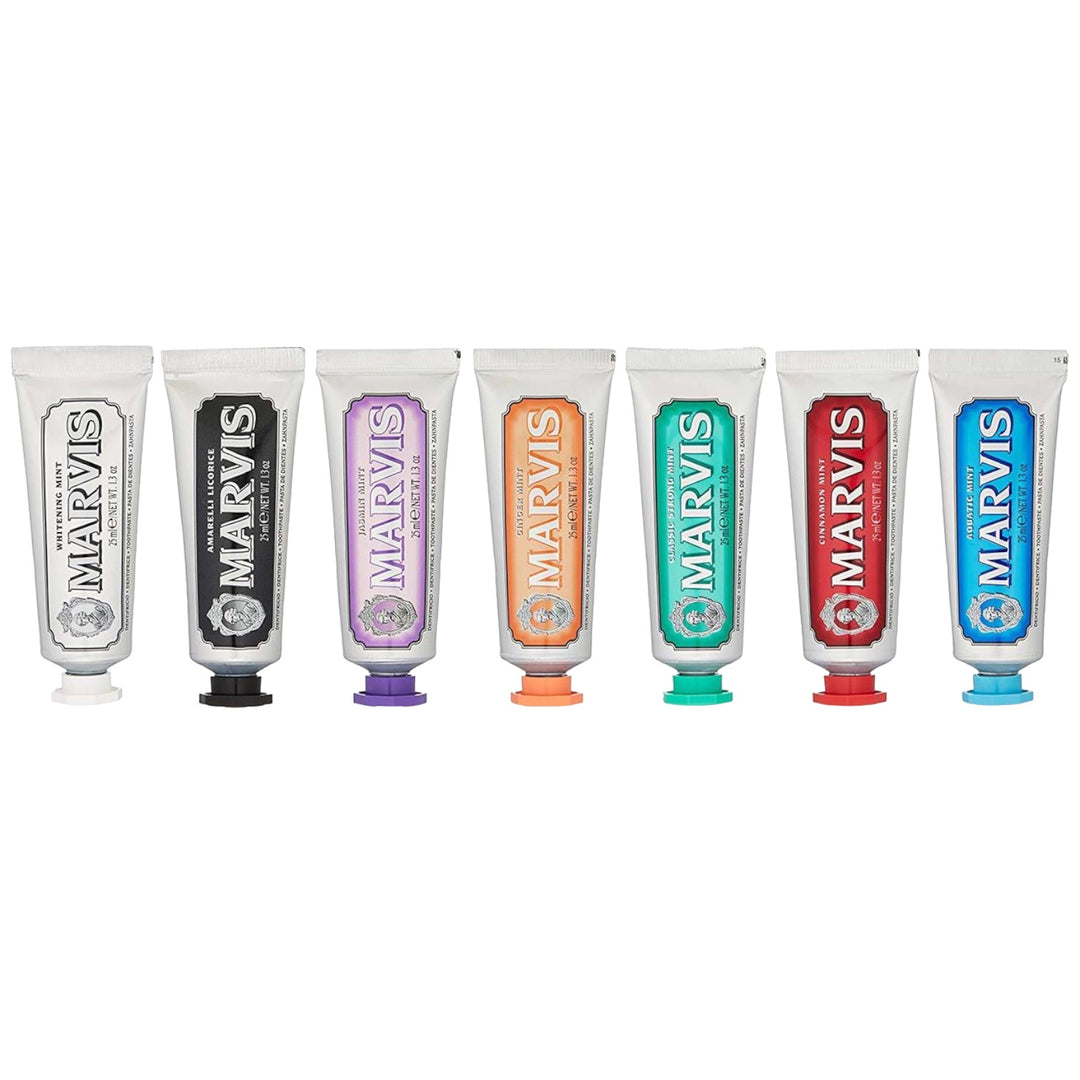 7 Flavor Gift Pack 25ml
---
What it is:
A gift set featuring all seven flavors of the refreshing, creamy toothpastes in convenient travel sizes.

What it is formulated to do:
Discover the unique experiences of the Marvis product line—with seven delicious toothpastes that deliver a long-lasting, delightful flavor and a slight tingling sensation. This original concentrated Marvis formula whitens and protects teeth, freshens breath, and helps prevent tooth decay, tartar, and plaque.

This set contains:
- 7 x 1.3 oz/ 38.4 mL Marvis Toothpastes in Classic Strong Mint, Whitening Mint, Licorice Mint, Jasmin Mint, Ginger Mint, Cinnamon Mint, Aquatic Mint

What else you need to know:
Imported from Florence, Italy, Marvis is a superior dental brand that has been loved in Italy for generations. Marvis is offered in a variety of delicious, innovative, and fashionable flavors—created by offsetting the aroma of mint to provide the freshness you need, with unique notes to offer you a long-lasting, pleasurable taste sensation.